About Us
Letters of Appeal for Denied Healthcare Treatment.
Appealing For You Rx, LLC, is a company that assist people who are faced with denied and uncovered treatments from their health care insurance. We help with creating a letter of appeal for the denied treatment or service. We want to help you win with uncovered and denied healthcare services or treatments. Example of some of those treatment that an insurance may deny coverage are prescriptions medications, surgeries, and home healthcare to name a few.
If your healthcare insurance is stating they do not cover a treatment and are stating you will have to write a letter of appeal or letter of medical necessity to be reconsidered for the coverage, we want to assist in making the process as simple as possible More...
Letters
Create Your Letter of Appeal

Plans
Pricing & Plans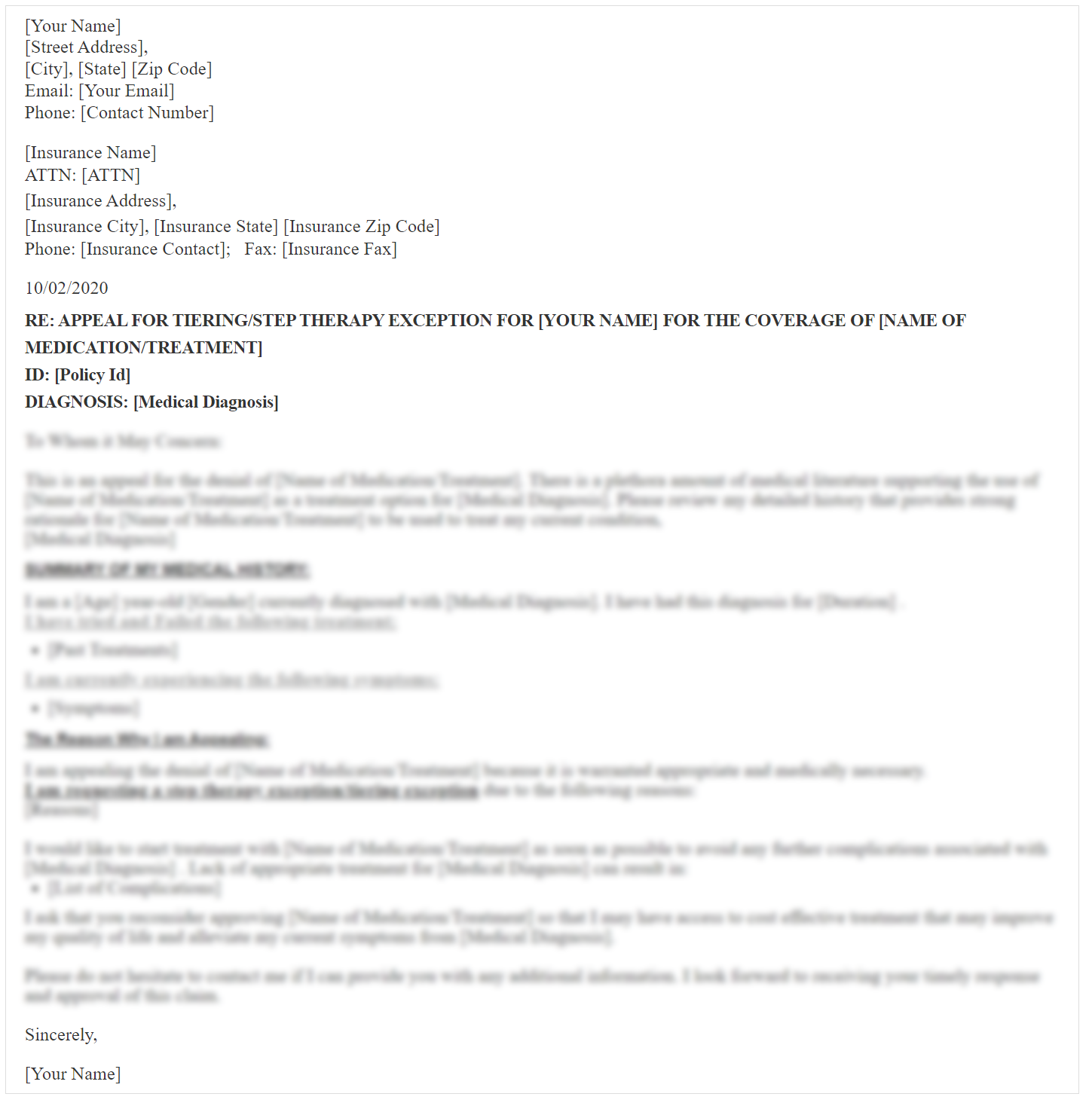 Three Form
Use Coupon Code to get 30% Discount.
---